An abbreviated version of this article was published in March 2015 Climbing Magazine.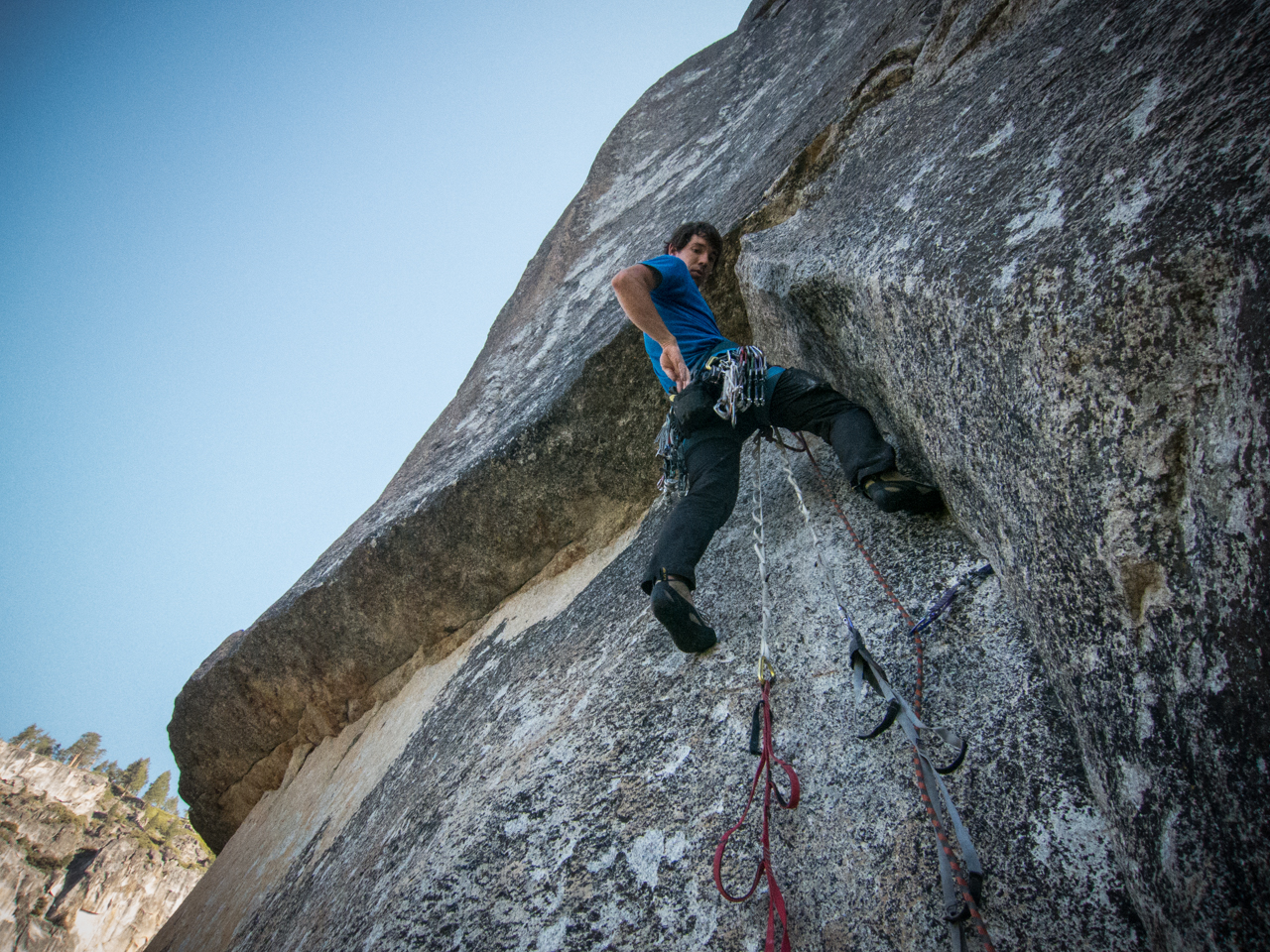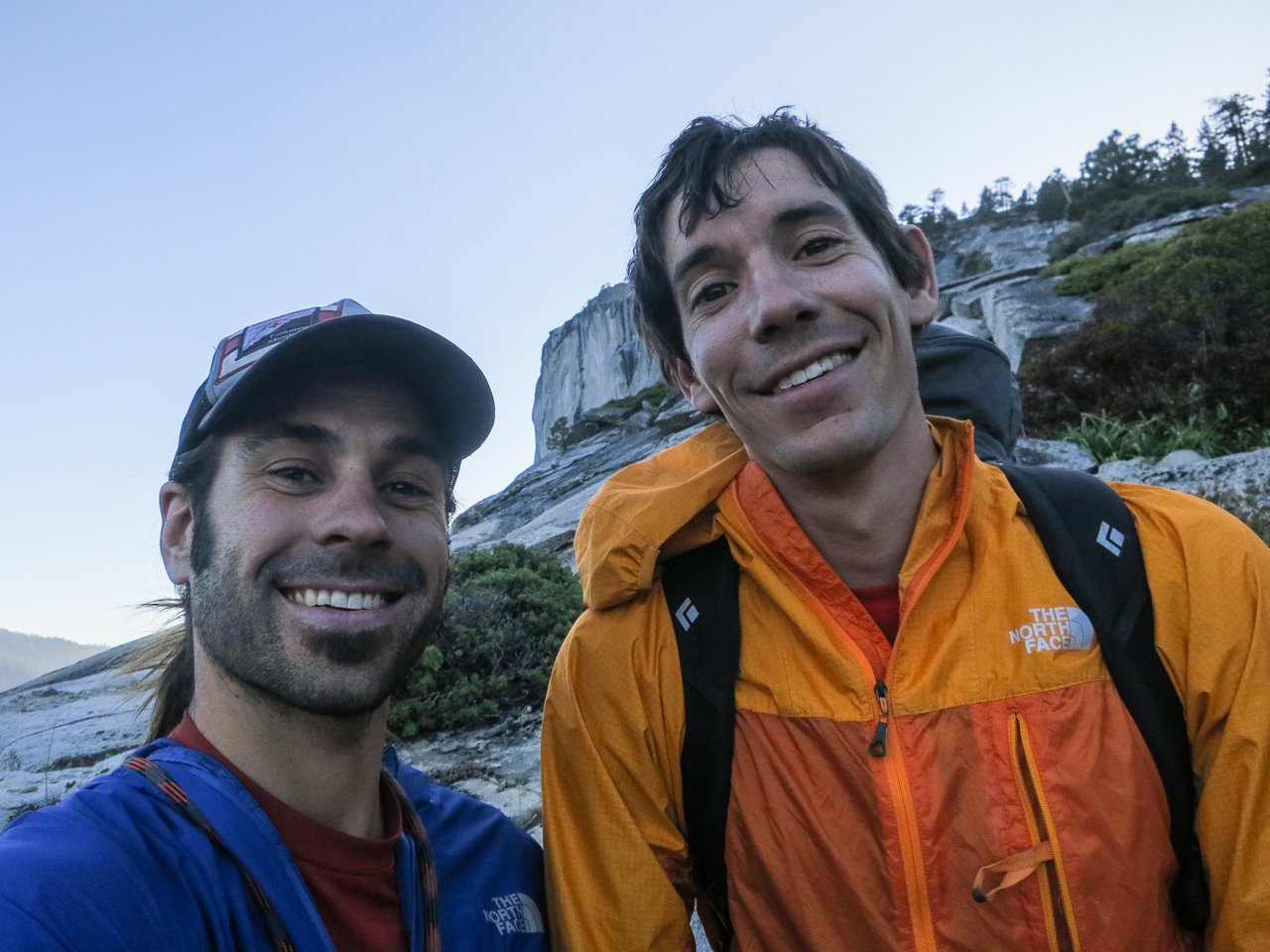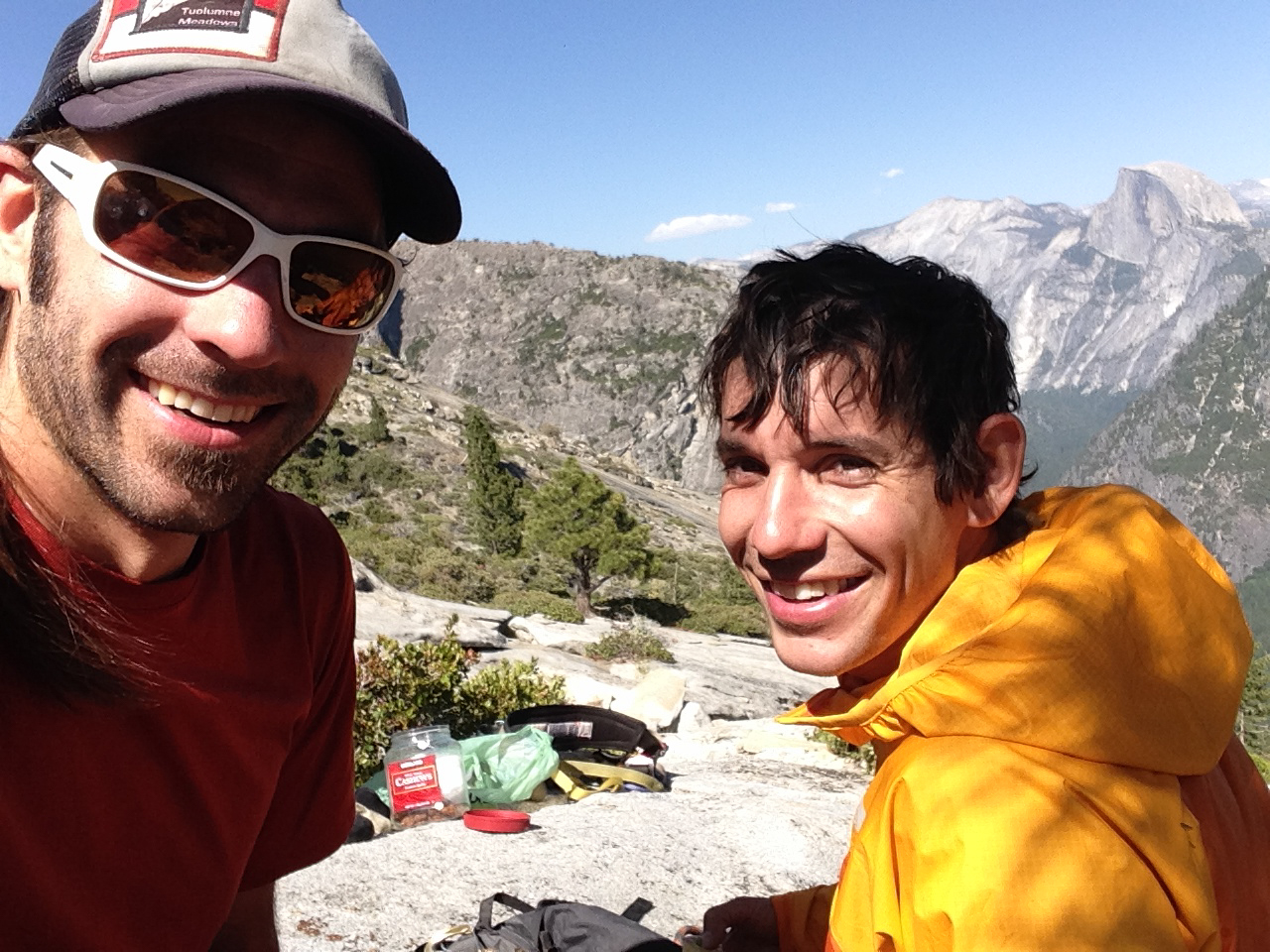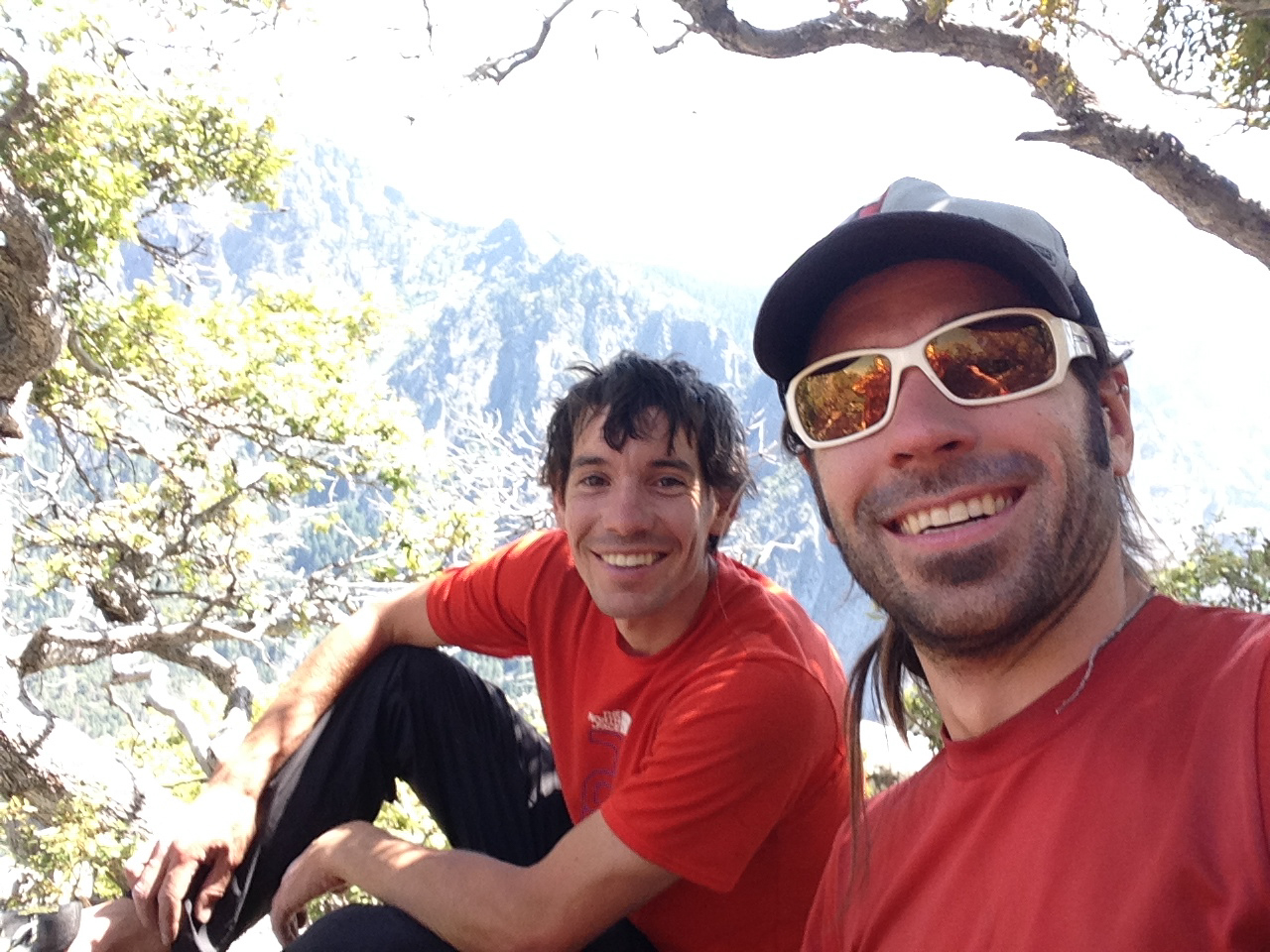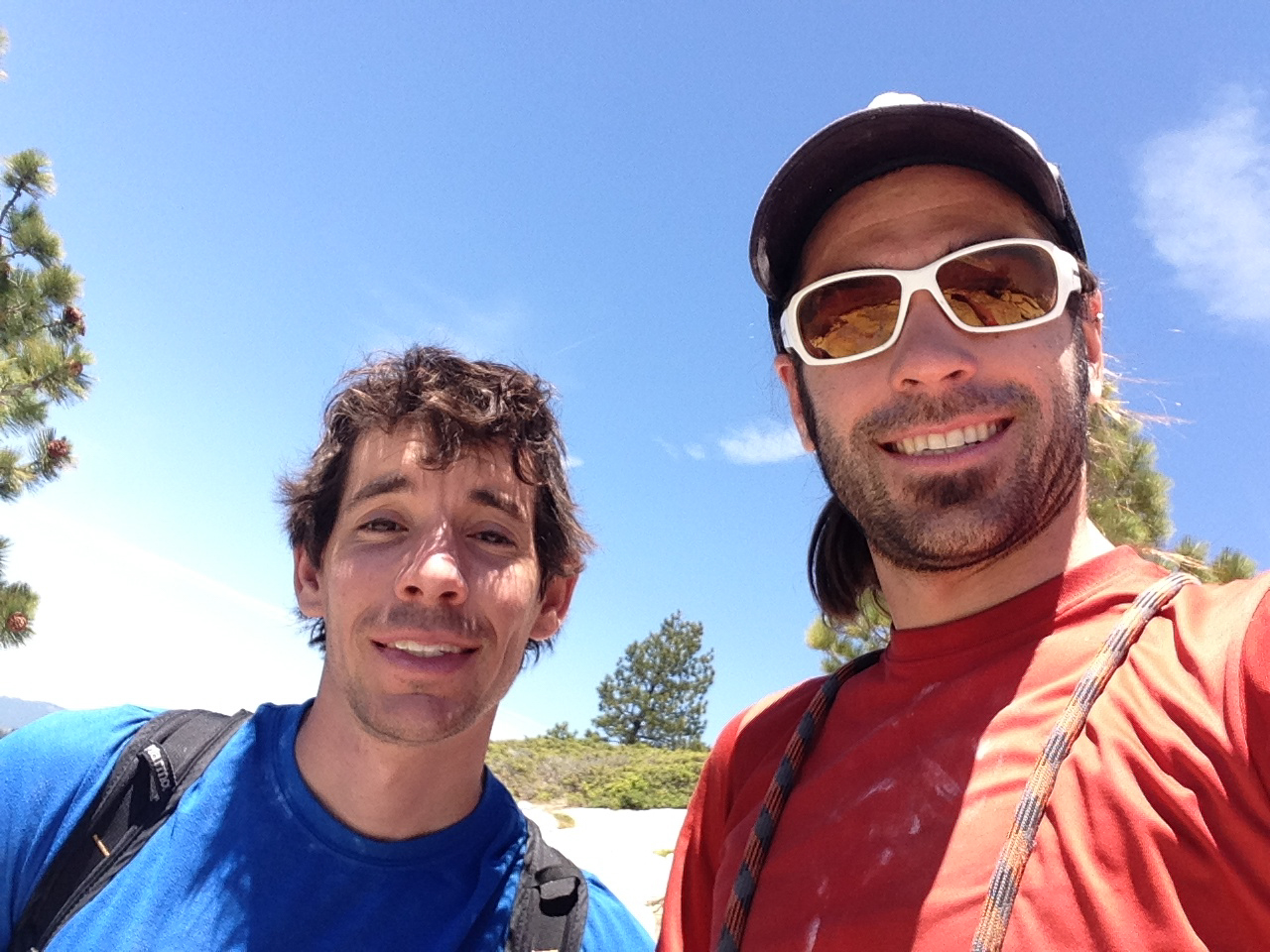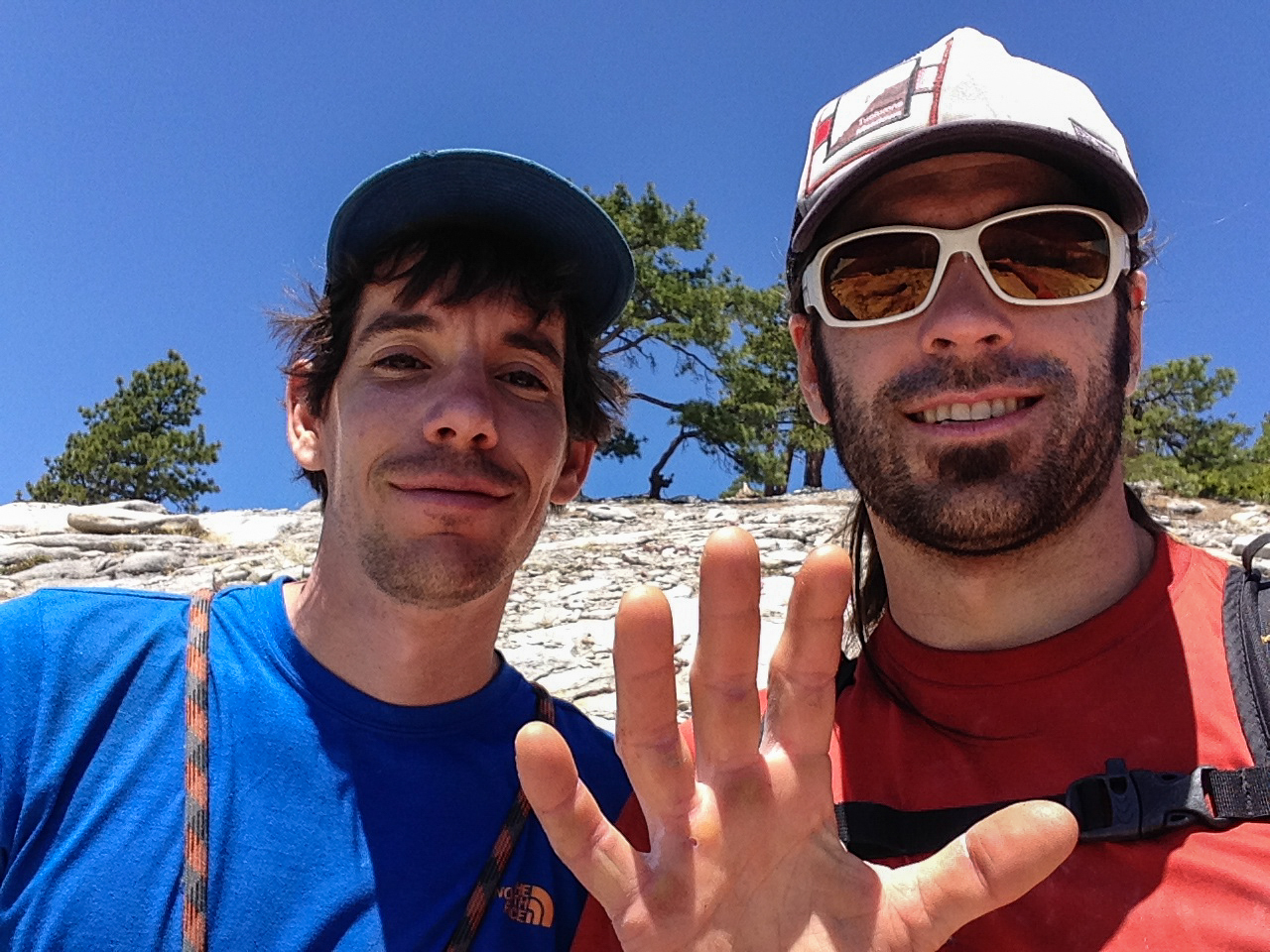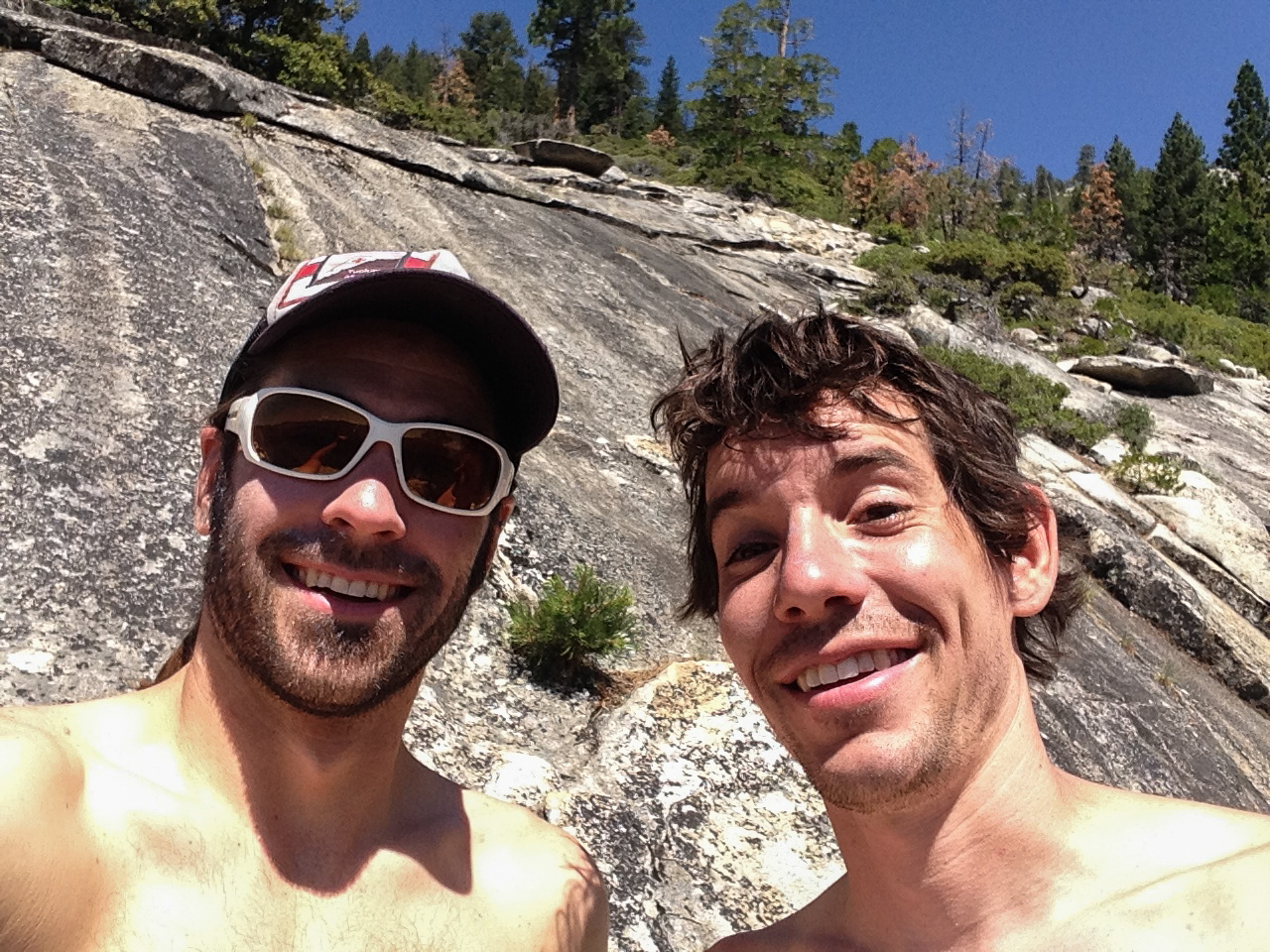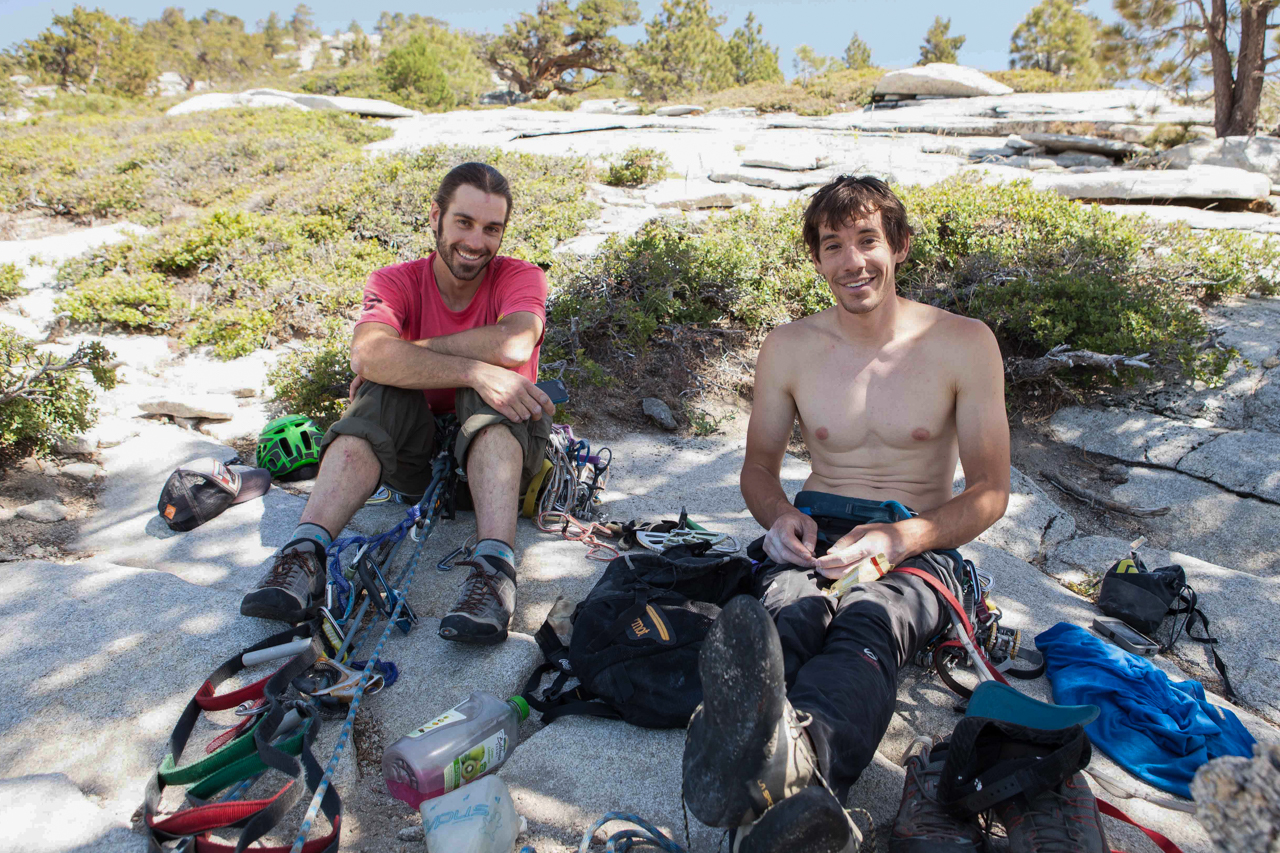 I looked up the rope to the anchor above that I was lowering myself away from. I was out of rope and still far from being directly under the piece of gear above. Alex had climbed nearly the entire pitch without any gear, a typical situation. He glanced down and saw me hesitate. "The swing is clean, just go for it!" he shouted. I immediately let go of the rope, a guttural yell escaped my throat as I swung along the wall covering nearly 100 feet from side to side. My feet touched the stone and I ran like I was in a Flintstone car. Hitting the apex of the swing, turning and running the other way until the momentum died and I could begin jumaring upwards. I let out a loud whoop of excitement. Despite being exhausted, we were still having fun up here.
We were about 45 minutes into the free climbing start to the Zodiac, nearly 500 feet up the route. It was Day 6 of our 7 routes in 7 days adventure on El Capitan in Yosemite Valley, the "7 in 7." Six days ago we had started the whole event on the New Jersey Turnpike with the El Nino start (VI .13b A4), reorganized our gear on the summit, descended and driven to El Portal to sleep. We woke up at 4am the next day and climbed Tangerine Trip (VI 5.9 C3). We repeated this process again and again on Eagles Way (VI 5.9 A3+), The Nose (VI 5.9 C2), Lurking Fear (VI 5.9 A2) and now the Zodiac (VI .13a C3). The next day we would finish out the week on the Triple Direct (VI 5.9 C2).
In 2007, I walked into the Yosemite West cabin of my climbing mentor Kelly Rich to find some of Yosemite's greats hanging out and chatting. Kelly introduced me to Dean Potter, Ivo Ninov and Ammon McNeely and I tried to play it cool and hide how star struck I felt. They talked about free soloing, base jumping, and climbing El Cap routes in a day; I could barely relate to the conversation. At the time I had never climbed El Capitan or any of the iconic walls in Yosemite and I had certainly never base jumped or free soloed anything.
I first heard about the 7 in 7 that day, an idea Ammon and the late Brian McCray had thought up during their down time while working as production riggers. They would hang in the ceilings and think of ideas for brutal big wall pushes and heinous link-ups. Ammon pondered how possible it was and I just laughed, questioning his sanity.
What I see now was that Ammon's idea was about a lot more than climbing 7 routes, it was about attacking an impossible idea, finding out where the limits were: how far, how fast, how big can you go. It was an idea that created adventure and challenge, it was about playing a game that brings the adventure back into climbing on a cliff where all the first ascents are done and the outcome is known.
Years later after becoming a friend and climbing partner of Ammon's, he told me that when he started speed climbing it was a search for new adventure. He had reached a point with big wall climbing where the outcome seemed predetermined. You walk to the base with tons of stuff and you go up. You whack, pound and battle your way to the top and then several days later you summit. There was minimal question of the outcome, so long as you persevere and suffer, you will summit. Because of this feeling of guaranteed outcome, speed climbing was born.
It started with Royal Robbins insisting on a ground up style; Bridwell, Westbay and Long dropped the bags and lightened the load the for the first one day ascent of the El Capitan via the Nose. Then guys like Ammon, Ivo and Brian and Dean brought new tactics, combining rope soloing and traditional wall climbing thus creating Short fixing for continuous upwards progress. They chased First One Day Ascents and speed ascents on the biggest and hardest routes. It was a modification to the big wall climbing game, a way to introduce new adventure and so the spirit of climbing was reborn for these men.
That adventurous spirit has been at the heart of climbing forever and it has always been the game on El Capitan. After descending to Manure Pile Buttress on our third day of the 7 in 7, we ran into the legendary Ron Kauk at the parking area. I teased him for the terrible route he had established in 1977, New Jersey Turnpike, now an obscurity due to its location in the poor black diorite, its poorly protected A4 pitches and run-out free climbing, a nightmare for most big wall climbers. Ron apologized for the dangerous, unprotected final pitches where he had climbed nearly 150 feet with only a single protection bolt, Alex had easily navigated the pitch without concern.
But Ron had recognized the bigger objective of our 7-day mission, to bring back the adventure and explore the unknown. He described it as "looking for our experience up there" and reflected on how it was similar to when he, Dale Bard, Bruce Hawkins and Hugh Burton had walked to the base of what would soon be New Jersey Turnpike and set out on a quest to find a new route and hopefully the summit. Alex and I had embarked on an adventure to push our limits physically and to challenge our skills. To see if we could streamline big wall climbing into a smooth and fluid event that could flow day in and day out until the breaking point.
So, 7 years after I first glimpsed the idea of the 7 in 7, Alex and I had set out to make it happen. We used our unique skill sets, Alex's ability to free climb and my knowledge of aid climbing. We had challenged ourselves on several objectives together over the last two years: Lunar Eclipse, The West Buttress and most recently the infamous Excalibur, among others. As we hiked off the summit after our 16 hour 10 minute first one-day ascent of the "alligator route" I had told Alex about the 7 in 7 idea. He smiled and his eyes lit up, and our next adventure began.
The Rundown:
· The New Jersey Turnpike - 12 hours 28 minutes (New Speed Record)
· Tangerine Trip - 9 hours 24 minutes (New Speed Record)
· Eagles Way - 7 hours 56 minutes (New Speed Record)
· The Nose - 5 hours 16 minutes
· Lurking Fear - 5 hours 5 minutes
· The Zodiac - 5 hours 5 minutes
· The Triple Direct - 5 hours 15 minutes (New Speed Record)
In total we climbed 173 guidebook pitches and roughly 16,500 feet of climbing. We averaged 21 minutes per pitch over the whole week.